REQUIREMENTS TO BE AN INSTRUCTOR


TIME
Course development is the most time demanding process. This may involve recording a lecture series (between 15-30, 40min lectures) which will be posted online. You will also need to develop a course syllabus and exams. Written assignments will require grading. Multiple choice exams can be automatically graded.



TEAM WORK
No course is run in isolation. The Academia is a multidisciplinary organization. All instructors must enjoy working with others. Academic integrity is maintained by regular peer review.
INSTRUCTOR application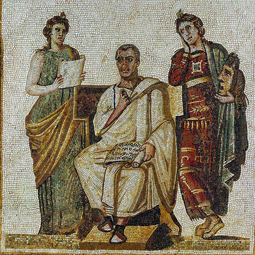 Academia Minervalis depends on passionate instructors.
Being an instructor is one of the greatest ways you can contribute to the Roman revivalist community. It provides the opportunity to share your passion with others and to inspire. There is a good chance you will make some lasting friends. For these very reasons it is also an important commitment.
What is expected of our instructors? The most important task is developing or improving a course. There are two types of courses offered by the academia. 1. Lecture based, 2. Book based. As an instructor you will also need to design exams and methods of evaluation.
If your course has multiple choice exams we can offer automated marking. Written exams or other assignments will need you to mark exams occasionally.
The two "course types":
1. Lecture based:
This type of course will require the development of a lecture series. This will consist of 15-30, 40-60min lectures. These lectures will need to be recorded. This can be done with a microphone and computer screen capture software which we can provide for free. Alternatively you can record yourself giving the lecture with any video capture device.
2. Book based:
This course type involves no lectures, but will require examinations and assignments based on readings. We encourage that these readings be from reliable sources online which are free. However, you can request students to purchase required text under special circumstances, such as no free text on the topic existing.
Interacting with your students:
Regardless of "course type" Instructors will communicate with their students online through the message board. You will be required to visit this message board and assist your students with their studies.
The application process:
We ask that you fill out the form below. The more detailed the application the better we can assess you. You do not have to be a citizen of Roman Republic. However, being a citizen is viewed favorably.
After your submit your application it will be assessed by the Academic Curia. Applicants will be selected for further review. This review process can involve developing a lecture or syllabus, assisting with another course for a brief period of time, or another trial activity as deemed appropriate. After this period of time applicants will receive feedback and can reapply or will be offered a full position as an Academia Minervalis instructor running their own course independently.
Instructor application Form